Description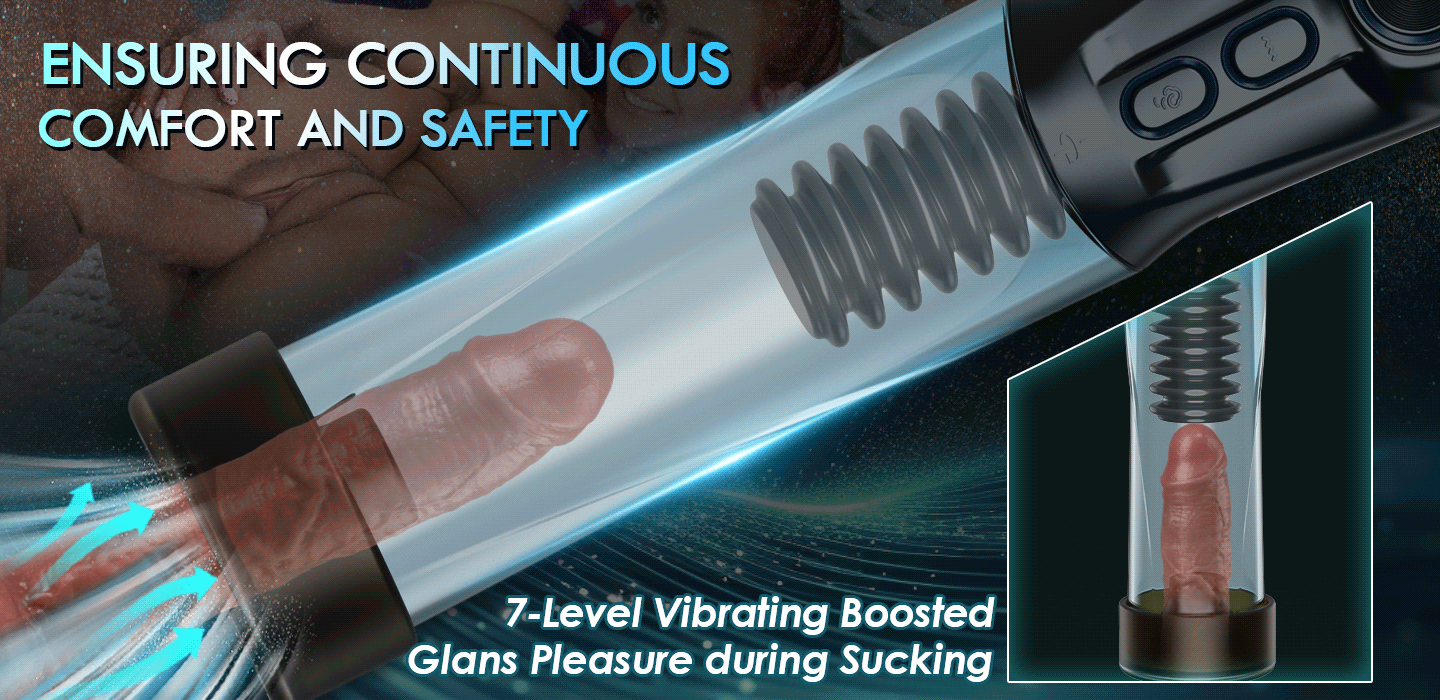 Features:

Adaptive vacuum suction technology instantly enlarges your penis.
Built-in vibrator provides intense pleasure to your glans during suction.
Specially designed TPE liner with three-stage channel enhances insertion experience.
2-in-1 use for both penis training and masturbation.
USB-C interface compatible with most charging cables for convenient and fast charging.
Description:
Maybe your penis cannot enter the state quickly before masturbating or having sex.

Maybe you're unhappy with the size of your dick and it's causing you frustration.

Just believe that everything will be fine.

Arousa's 3-frequency powerful sucking can instantly enlarge your penis and make you scream. In addition, it has a built-in spring vibrator, which provides support for the adaptive sucking technology, allowing you to be comfortable under high suction. It will hurt and increase the stimulation of the glans during sucking. Oh wait, what man doesn't like masturbating? When you insert, enjoy the perfect stimulation brought by the three-stage channel of the special TPE liner to upgrade your insertion experience. The USB-C charging interface is compatible with most charging cables, allowing you to use it more conveniently and quickly, and enjoy wonderful time at any time.
Please note: Using lube for best experience.
Specifications:
Function: Vacuum Suction, Vibrating, One-click Deflation
Frequency: 7 Frequencies
Color: Gray
Material: Silicone, TPE, ABS
Waterproof: IPX4
Mute: <60 dB
Power Type: USB Charging
Charging Time: 90 mins
Run Time: 45 mins
Size: 3.62*12.99 in
Weight: 1.74 lbs
Notice: The soft sleeve may have some minor chemical changes after storage in higher temperature if over time, but this will not affect the electric functions and actual use of the product.
Package Included:
Product x1, Charging Cable x1, Manual x1
Payment & Security
Your payment information is processed securely. We do not store credit card details nor have access to your credit card information.