Description
About this item

10 vibrating modes to choose: This anal vibrator has 10 kinds of vibration intensities, allowing you to match different kinds of screaming sex games as you like.
Multiple stimulation: The sleek and provocative tip and the massage gear of the shaft, coupled with the vibration of the T-shaped bar at the bottom, enable you to fully experience the fun from gentle strokes to wild trembling orgasms.
Benefit to health: Science has shown that the prostate massager uses 360°rotation to simulate hand massage and accurately massage your prostate, which can not only reduce all risks of prostate cancer, but also increase duration and erectile function.
Wireless remote control and rechargeable: 32-foot wireless control, whether used alone or with a partner, this anal vibrator will bring you a surprise and exciting journey. Even if you play in the bathtub or shower, its waterproof design allows you to release your nature.
Safety silicone and private packaging: The anal vibrator is made of high-quality medical silicone, safe and tasteless. You can use any USB port to charge anytime, anywhere. We guarantee that each package will be completely privately packaged and will never reveal any information to ensure your privacy.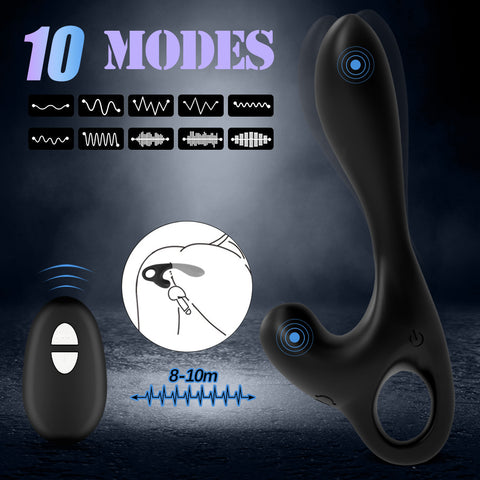 Payment & Security
Your payment information is processed securely. We do not store credit card details nor have access to your credit card information.