Description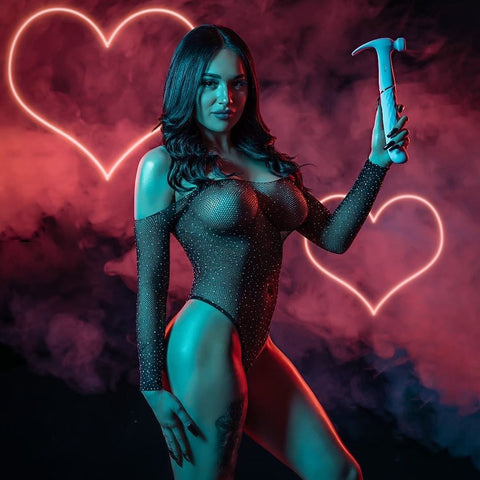 The ultimate pleasure Vibrator for an orgasmic experience!
You can now experience mind blowing erotic thrills and pleasures with the new, fun, and exciting SEX TOOL.
Lose yourself in roleplay, erotic play or just for mind-blowing orgasms, The Love Hamma Vibrator targets all the bodies pleasure zones whether it be hard or soft play, in the bedroom.
With 2 different designs and unique shapes, pulsations and sensual vibrations, the love hamma is sure to enhance pleasure.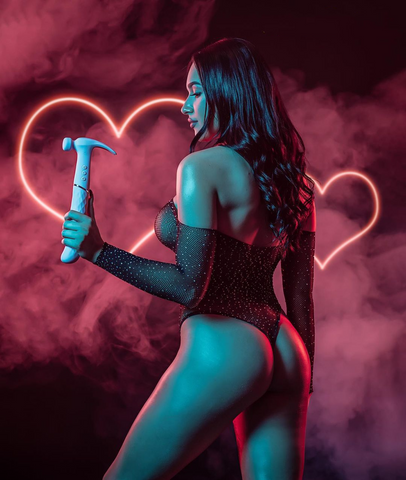 Features
Powerful rabbit ears vibrator with realistic head for those craving intense dual stimulation.
7 vibrational speeds in the hamma ears for incredible clitoral thrills
3 speeds of vibration in the handle shaft for blissful internal massages.
10 powerful thrusting speeds in the handle shaft for the ultimate internal pleasure to provide G-Spot and P-Spot stimulation.
Independently controlled ears and shaft allow you to customise your pleasure session.
Designed with a long, straight shaft for the ultimate penetration.
The ultimate Vibrator to add to your collection.
Measurements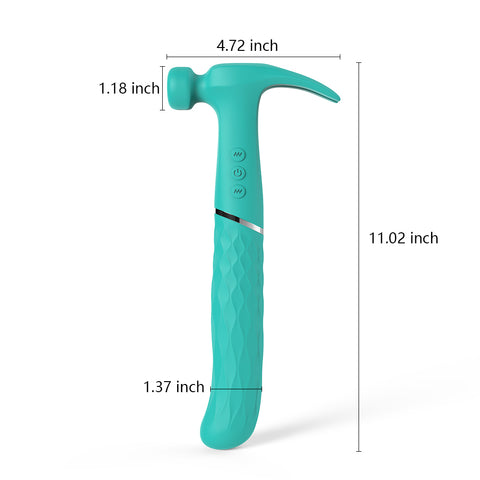 Payment & Security
Your payment information is processed securely. We do not store credit card details nor have access to your credit card information.