Description
Automatic masturbator cup with the latest vacuum pump technology can mimic the feeling of real oral sex to deliver 360° deep throat pleasure and climax. With its multiple vibration and suction stimulation, this Electric Oral Masturbator Cup gently envelops and kisses your glans like your partner's sexy mouth. You can sit back or lie down to enjoy the overwhelming experience.

Cup suction masturbators equipped with 2 powerful motors with 3 suction modes and 7 vibration modes. The suction and vibration function can be adjusted from weak to strong. You can easily find the combination of vibration and suction that suits your masturbation rhythm. Male Masturbator Cup can also be used as a penis trainer or penis training device to extend sexual stamina.

Use water-soluble lubricant while using the masturbator. With a long press of the suction button, you can instantly switch to the strongest mode to bring you an overwhelming experience. The penis stimulator is very easy to clean. The inner sleeve of the penis masturbator is removable, making it easy to clean under running water. Turn inside out to rinse and dry.

4D Masturbation Channel design offers a tight, silky smooth feel compared to other hard silicone masturbator cups. The stretchy material accommodates any size without girth issues while providing mind-blowing, lifelike penile sexual stimulation. Automatic masturbator cup with a sexy female voice will increase your sex drive and bring you to orgasm with great pleasure, just like real sex.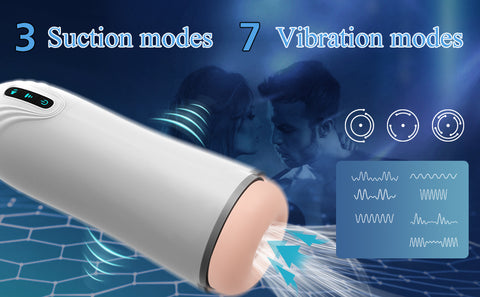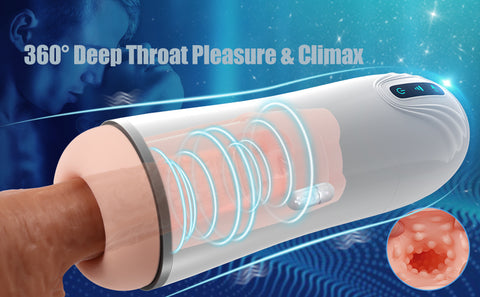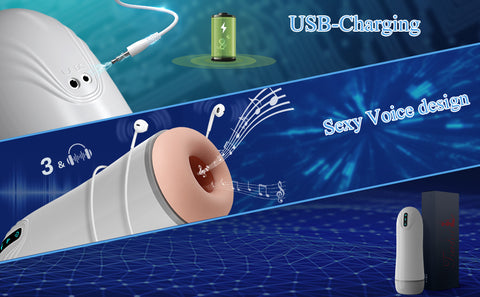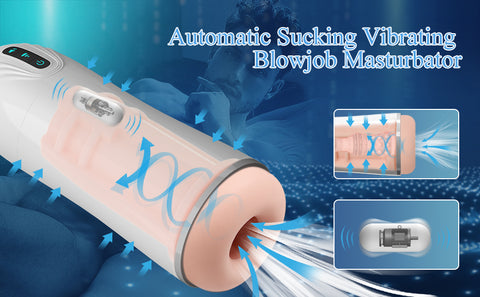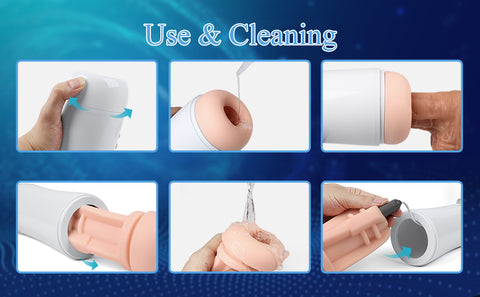 Payment & Security
Your payment information is processed securely. We do not store credit card details nor have access to your credit card information.